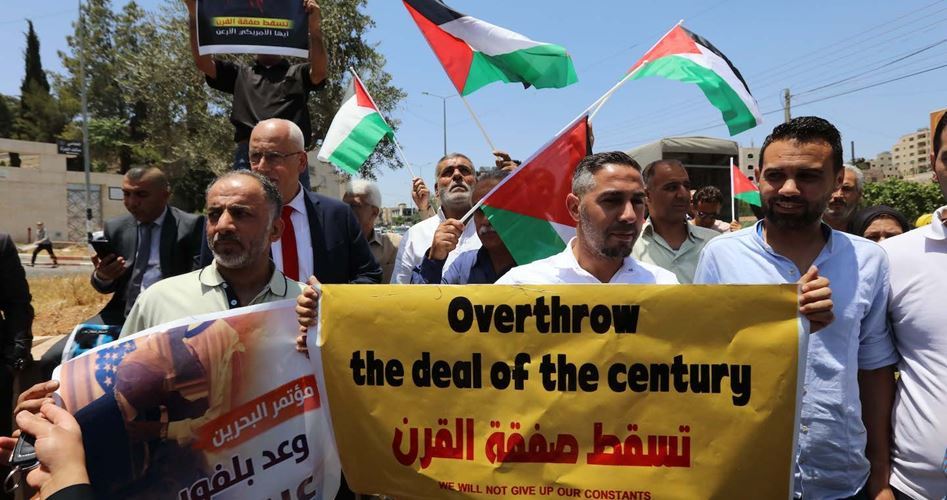 Selasa, 10-09-2019 -  Pengarah Jabatan Urusan Pelarian Hamas, Iyad al-Maghari mengatakan, pihaknya telah bersiap-sedia untuk mengadakan Persidangan Kerakyatan dengan tema  "Menghadapi 'Deal of Century' dan Melindungi Hak Kembali" pada Ahad petang (5/9) di Rashad Al Shawa Pusat Balai, Kota Gaza.

Dalam pernyataan kepada akhbar Safa, Al-Maghari mengatakan, Kongres Rakyat ini dilakukan sebagai bentuk penegasan atas hak kembali bangsa Palestin, khususnya Gaza yang tidak menerima tawar-menawar atau lalai  dalam penolakanya terhadap 'Deal of Century' Amerika serta semua konspirasi dan rancangan untuk menyelesaikan masalah Palestin.

Beliau menambah bahawa misi dari kongres ini adalah bahawa para pelarian Palestin akan tetap memperjuangkan hak-hak kembali mereka sebagai hak kolektif dan tidak akan menjual aset-aset mereka secara individu kepada pihak Israel, tak boleh berlaku tawar-menawar dan dilepaskan.

"Kami tak akan melepaskan tanah dan rumah atau tempat suci kami dan kami akan melawan penjajahan Israel hingga pembebasan dan kembali" katanya. Beliau mengisyaratkan bahawa persidangan tersebut akan menegaskan bahawa 'Deal of Century' tidak akan berlalu begitu saja. 
sumber : https://melayu.palinfo.com/
penterjemah : osman